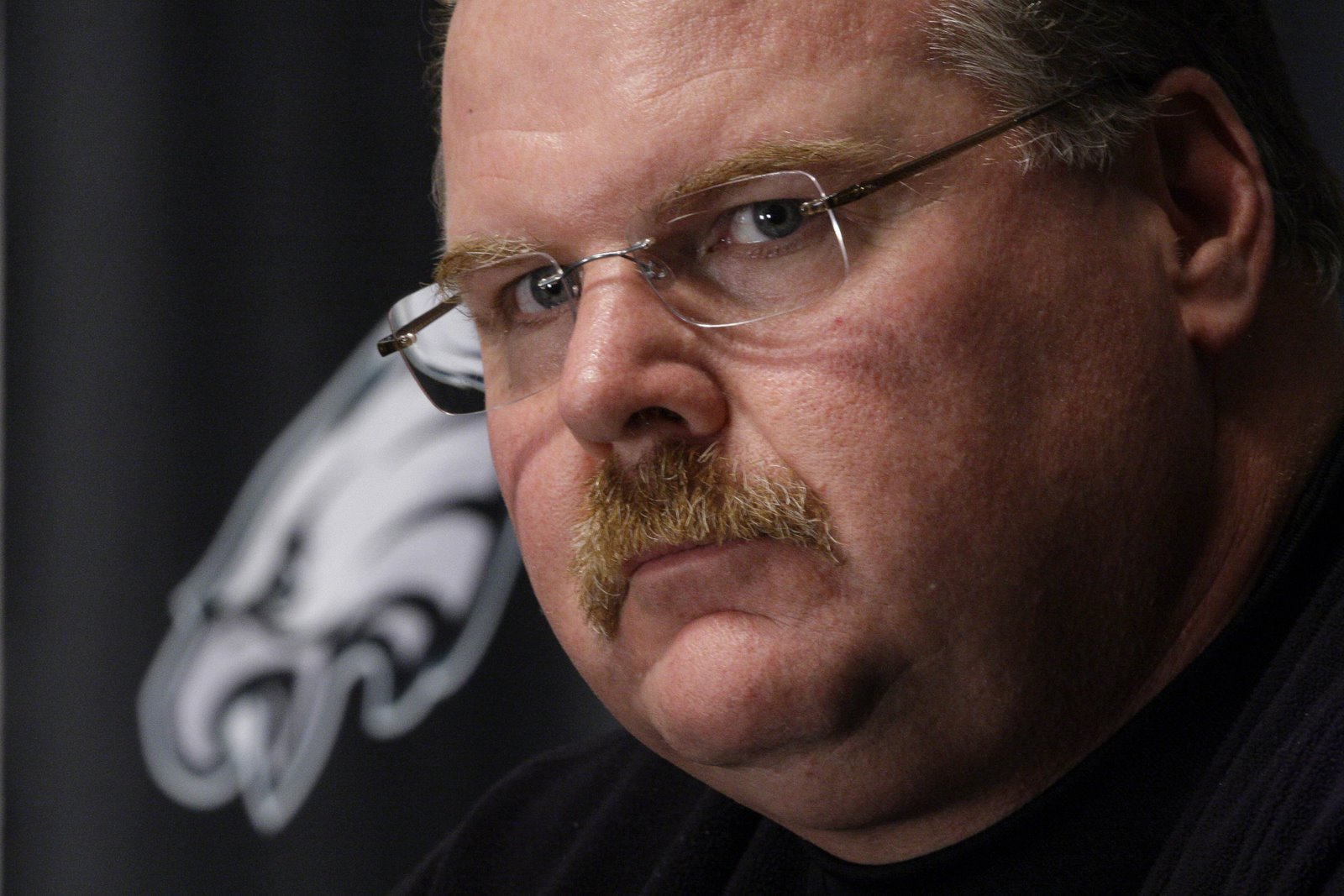 Andy Reid endorsed McNabb as the 2010 starting QB a few days after the playoff loss to Dallas:
"I was asked" late Saturday night "if Donovan [McNabb] would be my quarterback next year, and I said yes," Eagles coach Andy Reid said yesterday as he continued to sort through the remnants of his team's lopsided first-round playoff loss to the Dallas Cowboys. "That's what I'm saying now."

When pressed on the issue, however, Reid admitted that there is a lot to consider between now and the start of training camp, and a lot of time to consider it.

"We'll look at all of this," Reid said. "Obviously, I haven't gotten to the points that you're asking here with comparing players, contracts, and everything else. I'm not at that point right now. We like Kevin Kolb and we like Michael Vick and we like Donovan McNabb. I think it's a pretty good situation to be in. The rest of the things will take place as we go through the off-season."
"That's what I'm saying now." What a calculated statement. Sure, on the surface he's quelled ideas that McNabb is on the outs. Andy said what needed to be said to calm the ravenous hordes down. But saying that he still has to look at "comparing players, contract, and everything else" means he really hasn't made a decision at all. Everything is still up in there air.
Here's what a real endorsement sounds like, from Joe Banner c. 2007:
"I can't envision a situation in which he is not our quarterback next year … I believe there is a very, very sizable silent majority who realize how lucky we have been to have Donovan McNabb. I mean, we are talking about a quarterback who went to four straight championship games. There are only four quarterbacks in the history of the league that have done that. You are talking about a quarterback who has had a higher winning percentage in his first 7 years in the league than Peyton Manning. You are talking about a quarterback that has one of the highest quarterback ratings over the first seven seasons, one of the best TD-to-interceptions ratios of any quarterback in the history of this game in his first seven seasons in the league … My expectations, and I can't really even picture a different scenario, is that he'll be the quarterback [next season]."
Banner couldn't "even picture a different scenario" than one in which McNabb was back in midnight green. This was a "yes, he's our QB next year no matter what and stop asking."
Banner had a similar guarantee for McNabb (and Reid) after the 2008 season ended:
"The reality is, my view and our view is unambiguous, that we can win a championship with those people, and they will be back. We believe we're very lucky to have them."
See that — unambiguous support.
Andy's endorsement, on the other hand, reads "we're going to investigate all our options, including trades." The very fact that the front office is hedging its bets is a clear sign they are going to consider jettisoning Donovan. They don't want to be caught with their own words guaranteeing the future of the franchise will be back if there's a solid chance they'll be shipping him off to Cleveland or St. Louis or somewhere. Especially considering the uproar when management indicated Brian Dawkins's return was likely last offseason — right before he signed with the Broncos.